Ah yes, the dreaded local blackout. Nothing stirs up rage in sports fans like denying them access to their favourite team's games online. This is a common issue online for many who like to stream their content. Their local team's games are blacked out due to broadcast deals in the region. It sucks, but there is an easy way to bypass these local blackouts and enjoy all of your MLB games.
How to access MLB.tv without blackouts
Luckily there is a simple and reliable solution to local blackouts on MLB.tv. A VPN, or virtual private network. The general idea is that you connect to this service when you want services like MLB.tv to think you live in the US (or pretty much anywhere else in the world). You just select a region outside of the blackout area and you're good to go!
Obviously the first step is to be subscribed to MLB.tv, so do that first.
Which VPN should I choose?
Le tme skip the formalities. Private Internet Access is far and away the best VPN on the market for the price. They don't keep any logs and have a stellar reputation and good customer service.The service is also quite fast. I rarely see any drop in speed when using the service.
Avoid MLB blackouts now
How do I get started?
To get up and running head on over to the Private Internet Access VPN website here. Click the big "Get Started Now" button to start your setup.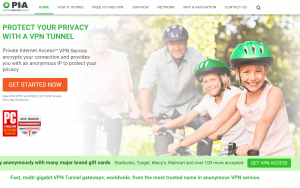 Probably the best value is going for the one year plan, which works out to $3.33 a month. And believe me, it is well worth the price of admission. You'll get access to all of this extra online content from around the world, but also be secure in knowing that your identity is protected online. So if you like torrenting (if you're into that kind of thing), Private Internet Access can give you a bit of piece of mind.
Private Internet Access works on pretty much any device you own (Windows, Mac, Android, iPhone, iPad) and is pretty foolproof to use.  It's simply an app that you open up, select the server you want to use and then click connect! So if I want to access UK Netflix, I can connect to a server in the UK. Same for Japan, the US, Canada etc.
How do I use the Private Internet Access App?
This is the super easy part. Once you sign up for the service they will send you both your login info as well as a link to go download their app for your different devices. For Android you'll see the PIA app on Google Play and for iOS you'll see it on the App Store.  I use both Windows PCs and Macs at home and both work the exact same way.  When you want to mask your location, simply open up the app. When it first starts you'll see a little man icon appear in your taskbar (Windows) or the top menu bar (Mac). He will be red, meaning that you are currently NOT connected to any Private Internet Access servers.
*There have been some reports online that the Android and iOS app requires GPS on the device to be on in order to use the service. This makes PC's and Mac's the preferred platform for using a VPN for MLB games.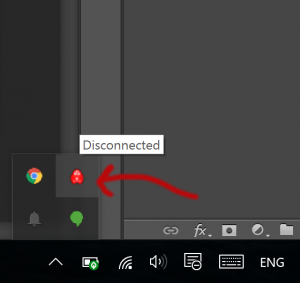 On Windows, right click on this little icon and then you'll see a long list of the different possible servers to connect to. I recommend finding one that that is closest to your actual location. So if I am in Alberta, Canada I may want to choose the "US Midwest" server since it is relatively close geographically. So click on "Connect US Midwest" and the little red man will slowly turn into a little green man. Once he is a bright green colour then you are good to go. Netflix and Hulu will now think you live somewhere in the US Midwest and will grant you access to this content.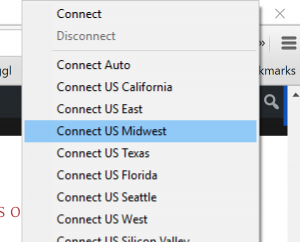 Wrap-up
Private Internet Access will do the job, and well.  Say goodbye to local blackouts. For MLB.tv this is probably the best service for the price.
Avoid MLB blackouts now
Please note that I do get a small commission if you click on the links above (at no cost to you). I have used Private Internet Access for over a year now and absolutely love their service and would not be promoting it if I wasn't totally happy with it.  If you have any questions please do send me an email.